Sittin' In with Orbert Davis
All
Educators
Journalists
Musicians
Vocalists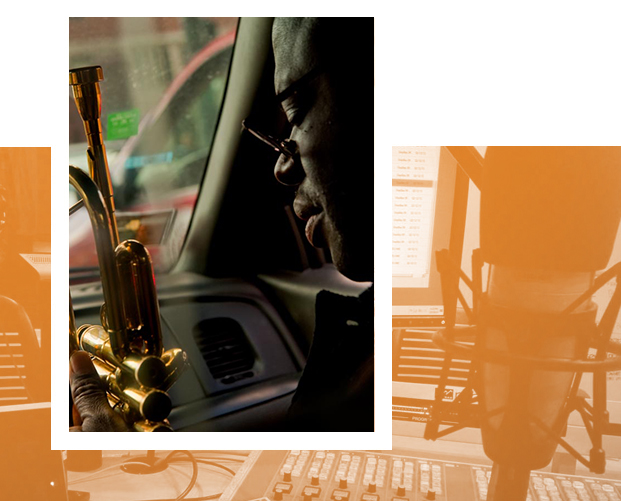 Airing Fridays on WDCB 90.9FM Chicago, "The Real Deal with Orbert Davis" is a
3-hour, straight ahead jazz, tour de force hosted by Orbert Davis. This musical journey includes the traditions of our jazz heritage… where jazz is now, and where it's going!
This Week's Real Deal Playlist
Friday January 21, 2022
Hour 1
Joe Hen's Waltz – Kenny Garrett
Avo's Blooze – Anthony Wonsey
Suspicious Character – Terry Bartolotta Group
No Fills – Joe Farnsworth
Awakening – Reginald Cyntje
Salt & Pepper – Ndugu Chancler, Pat Coil, Lou Fischer, Fred Hamilton
Donna Lee – GRP All-Star Big Band
Afro Blue (Obatala) – Michael Spiro
Hour 2
The Interloper – Rick Germanson
Escapade – Tim Mayer
Bimsha Swing – J.J. Johnson
The Eye Of The Hurricane – Herbie Hancock
On the Backside – Vanderlei Pereira
Discotheque – Jazz Aux Champs-Elysees All-Stars
Dat Dere – Oscar Brown Jr.
Caravan – Freddie Hubbard
I Never Knew – Kenny Burrell & John Coltrane
When Your Lover Has Gone – When Your Lover Has Gone
Hour 3
The Navigator – Greg Diaz & The Art Of Imagination
The Phantom/The In Crowd – Cory Weeds – With Strings
West Indian Dance – Jazz At Lincoln Center Orchestra w/Wynton Marsalis
Devil May Care – Rachel Caswell
Half Nelson – Miles Davis
Moonlight In Vermont – John Patitucci and Andy James
Just One Of Those Things – Teddy Wilson
Cancion De La Verdad Sencilla – Roy Mcgrath
Opening Dance – Marcus Shelby Jazz Orchestra
Coriander Stomp – Rosana Eckert
A View From The Mountaintop – Christian McBride